MISSION OUTREACH
The Mission Team at 2nd Congregational UCC is made up of energetic and ambitious people with a wide range of abilities, experiences, passions and interests.  Merging these qualities together to form one, cohesive team helps us identify the major social, political and economic issues in our local community, and work to address those issues, promoting peace and justice for all.
The Mission Team works with other 2nd Church boards and committees, as well as various community organizations, to promote activities and opportunities for our church family members to employ their God-given talents, time and treasures.
Chair: Glenn Preston
Other team members include: Jim Hunsberger, Don Zinman, Joe Martin, Sue Corbett, Pat Wolcott, Forrest Hoppe.
---
Food insecurity affects approximately 15% of the families in West Michigan and the Upper Peninsula. Hunger does not discriminate and manifests itself regardless of age, gender, race or socio-economic status.
Fighting the problem of hunger in our local community is a continuing mission for the 2nd Church Mission Team and church family.
We sponsor several Mobile Food Pantries during the course of any calendar year, bringing food directly to the local community, easing the stress involved in putting delicious, nutritious meals on the table for the most vulnerable in our community. Top of Page
---
North End Community Ministries
2nd Church works with North End Community Ministries (NECM) on their North End Supper House Program which serves hot, delicious and nutritious meals to over 300 people each and every week.
We work closely with the NECM Supper House directors to provide funding and volunteer labor in the form of attendants, dishwashers and cleanup crews.
Supper House takes place Tuesday and Thursday evenings at:
St. Alphonsus Roman Catholic Church
228 Carrier NE, Grand Rapids MI 49505
In the school cafeteria Top of Page
---
Access of West Michigan Hunger Walk
Every spring, 2nd Church members enthusiastically participate in the Hunger Walk which works to provide every person 'a place at the table'.  This past year 2nd Church helped raise over $1400 and had over 15 walkers!
_____________________________________________________________________________________________________________

"The Micah Center exists to educate people about the biblical call to do justice and how they can respond to that call in their local community."
The 2nd Church Mission Team acts as liaison between the Micah Center and our involved members.  Our members have participated in the monthly lectures and advocacy groups that the Micah Center hosts which include such critical topics as affordable and accessible education, environmental stewardship, fair lending practices and responsible immigration policies.
---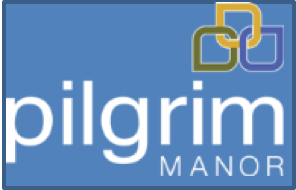 The Mission Team of 2nd Church supports Pilgrim Manor, a nonprofit retirement community based in Grand Rapids.  We participate in activities, fundraisers and other events.
---
Our members have a long-standing relationship with United Church Outreach Ministries (UCOM), providing support for their food pantries as well as their other programs including Homework House, an educational program designed to help underprivileged elementary school children succeed, and their immigration assistance programs, which help local residents attain citizenship. Top of Page
---

2nd Church is proud to be a participating 5-for-5 church which means that we actively support the five special ministries developed and directed by the United Church of Christ.
UCC Basic Support – Part of Our Church's Wider Mission, this program supports the national ministries of the UCC including Local Church Ministries, Justice and Witness Ministries and other general outreach ministries.
One Great Hour of Sharing – Always held on the Fourth Sunday of Lent, this provides assistance for international programs including health education, disaster relief and refugee issues.
Strengthen the Church – Supports leadership and development programs for new and growing congregations as well as programs focused on youth and young adults.
Neighbors in Need – Dedicated to promoting Justice and Comparison ministries and funding for direct service projects throughout the United States and Puerto Rico as well as providing support for the Council of American Indians (CAIM).
The Christmas Fund – Provides assistance in the form of pension and health insurance premium supplements to low-income retired church workers and clergy families in need. Top of Page
---
We work to make a difference in our community every day, every week and every year through our continuous giving and donation programs.  These programs go directly to address financial and social issues facing our neighbors, friends and families.
Change for a Cause – Once a month, any loose coin donated is collected and given to a local charity or assistance program.  Over the past two years, this opportunity for giving has collected and distributed over $2500.
In The Image – We maintain a collection bin in which we collect gently used clothing, personal care item
s, small working appliances, furniture and even tattered material which can be turned into rags.  The donations received are delivered to In The Image, a local resource which provides these items and other services at a reduced cost to the needy families in Grand Rapids.
Metals for Missions – The 2nd Church Mission Team provides a service to pick up and recycle old metals.  The proceeds from the recycling goes to support the initiatives of the Mission Team.  Over the past two years, this popular service has raised over $600.
Local Food Pantry Donations – A direct offshoot of our desire to eradicate hunger in West Michigan, the 2nd Church Mission Team maintains a donation bin in the Narthex of our beautiful church building.  Each week, the donations collected here are distributed to the local food pantries at North End Community Ministries (NECM) and United Church Outreach Ministries (UCOM). Top of Page
---
Each year in January, the 2nd Church Mission Team highlights at least one particular mission project which encapsulates the theme of giving throughout the entire year.
These are the projects undertaken over the last six years.
Human Trafficking; Raising Awareness and Helping the Affected – 2012
Homelessness; Degage Ministries Helps– 2013
Predatory Lending; Promoting Fairness and Justice – 2014
Sojourners to Residents to Citizens; UCOM Helping the Transition – 2015
Nueva Vida new church startup – 2015
Orphan Ministry Alliance – 2016 Top of Page