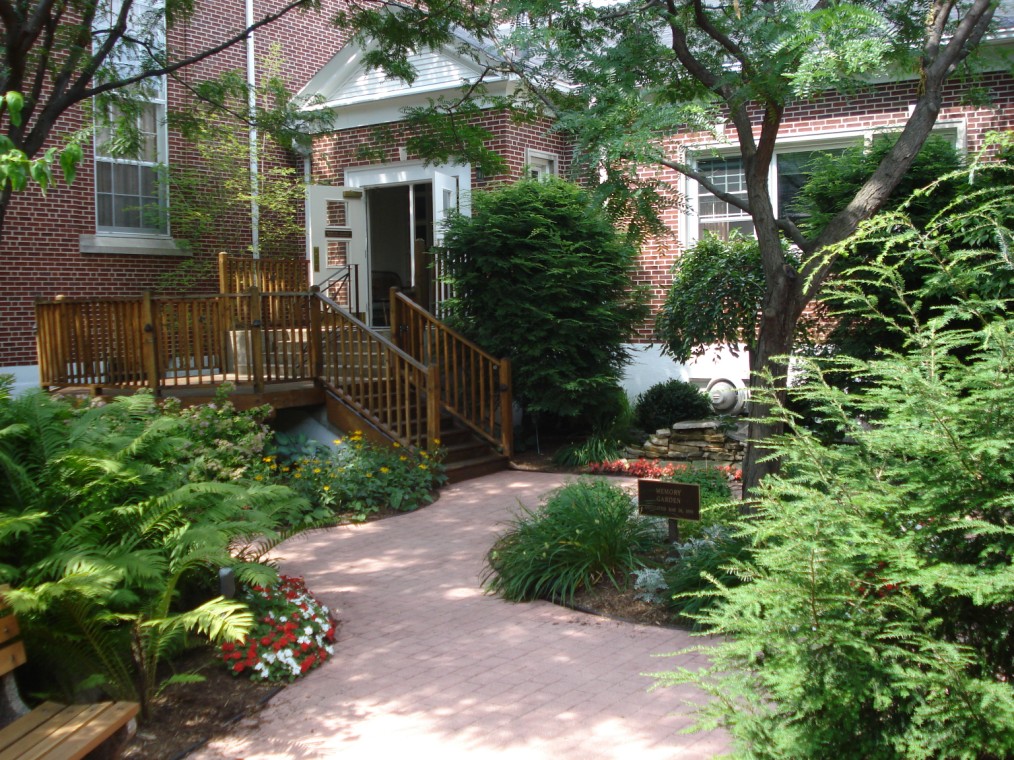 For centuries burial places have been provided near churches so the remains of deceased members may rest close to their earthly spiritual homes.
In response to an increased interest in cremation and interment as a form of burial, Second Congregational United Church of Christ in 1990 designated the church courtyard as "The Memory Garden" — a place where the cremated remains of church members, relatives, or friends might be interred.
A subcommittee of the Diaconate was appointed to be responsible for the development, financial management, and maintenance of the Memory Garden.
By 1993 a master plan had been developed for converting the old courtyard into a beautifully landscaped garden. Enthusiastic response from the Diaconate and congregation enabled the plan to move to completion. The Memory Garden was then formally dedicated on May 26, 1996.
Cremains of members of Second Congregational United Church of Christ and their families and friends are eligible for interment.  If you would like more information, please contact the church office at (616-361-2629).